Fuel & propel
their careers
Join us on our journey to help the next generation of emerging talent by fueling their careers and propelling them and their stories onto the world stage.
"The Talent Fund gave me the opportunity to make a first feature through which I could explore my artistic voice and my identity as a hyphenated Canadian. It sets the bar for what public funds for the arts should be: accessible, peer-juried, and free of creative restrictions."
Martin Edralin
Director/Writer, Islands
"Without the assistance of the Talent Fund it is quite likely that the film would never have existed. This is the beginning of a great adventure in film for me, and the Talent to Watch Program allowed me to lay the foundation on which to build the rest of the story."
Philippe Grégoire
Director/Writer, The Noise of Engines
"The Talent Fund enabled our team to take risks and tell stories about people and subjects missing from mainstream documentaries. The early boost and trust allowed us to harness our collective skills and put everything we had – emotionally, politically and aesthetically – on screen. The result has been career changing."
Chase Joynt
Director, Framing Agnes
"I consider myself to be truly privileged to have benefitted from the financial support of Telefilm Canada's Talent Fund through the Talent to Watch Program. This support made it possible for me to direct my first feature-length documentary in optimal conditions, with incredibly talented artists. I couldn't be more thrilled."
Joannie Lafrenière
Director/Writer, Gabor
Please complete our donation form and return it by mail to :
Telefilm Canada – Talent Fund
360 St. Jacques Street
Mail and deliveries – Suite 600
Montréal, Québec
H2Y 1P5
Cheques and money orders should be made payable to the Talent Fund.  
→ Click here to download the donation form.
By clicking on the "Make a donation now" button, you confirm that you have read the Personal Information Collection Statement relative to Telefilm Canada's Talent Fund and are ready to provide personal information in accordance with it. You will leave Telefilm Canada's website and will be redirected to a third party website (Bambora Inc.) where your payment will be securely processed. Among other things, your credit card number and expiry date as well as your name and coordinates will be collected in order to process your payment.
Telefilm Canada is a Crown Corporation. As a qualified donee as classified by the Canada Revenue Agency, donations to the Talent Fund and Telefilm are gifts to the Crown and eligible for charitable tax receipts.
As part of your company's United Way campaign, you can designate all or a portion of your donation to the Talent Fund!

A gift to the Talent Fund in your will is an investment in the future of film. Your contribution helps foster the Canadian audiovisual industry and has a positive impact not only culturally, but also financially across the nation.
More Ways To Give Through CanadaHelps
Make a bigger impact. Set up your monthly recurring donation quickly and easily, or donate stocks and securities. This is another efficient way to give charitably!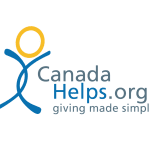 Our friendly staff are available by phone, email or in person to help you every step of the way.
Thank you for believing in our emerging talent. Your contribution plays an invaluable role in supporting Canadian arts and culture.